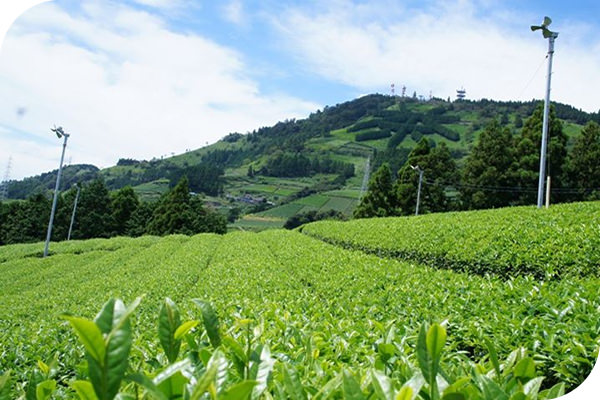 In recent years, due to lifestyle changes and other factors, Japanese households have been purchasing less and less green tea. Nonetheless, on a global scale, a budding interest in health foods has cast a spotlight on green tea and its functional properties. This, however, is not the only thing that makes this drink special. Far from being a drink chosen only for taste or health reasons, green tea soothes the soul and encourages interaction between people. It is this power that makes green tea a drink associated with interpersonal communication and warm hospitality, two extremely important tools for mutual cultural understanding.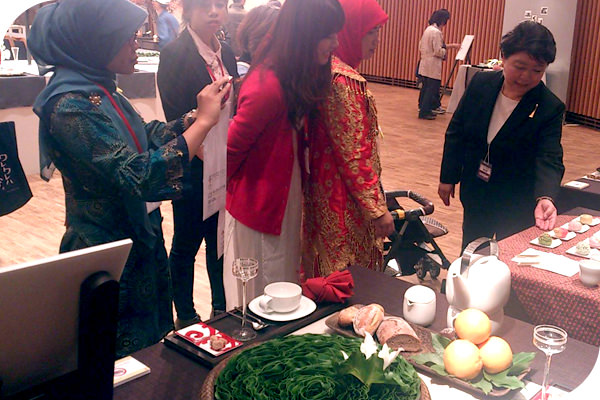 The World O-CHA (Tea) Festival 2013, the fifth festival since the event's inception, took place during both spring and fall of that year, drawing participants from a total of twenty-nine countries and regions. The spring festival was accompanied by the fragrant smell of the first tea of the season, resulting in an unforgettable experience for attendees. The popularity of that event allowed the subsequent fall festival to serve as a chance opportunity to share the latest information on green tea's various beneficial properties.
In 2016, Shizuoka Prefecture, the Tea Capital of Japan, will hold the World O-CHA (Tea) Festival for the sixth time to date. This event will aim to share what makes Japanese tea great with the world, expanding tea culture and accelerating the trend of growing demand for tea. By spreading this vehicle for communication around the world, the World O-CHA (Tea) Festival will work to promote common understanding around the world and contribute to the creation of a peaceful society.

Continuation and Development of Tea Culture

By teaching younger generations about tea culture and showing new ways to enjoy tea, this event will strive to demonstrate why tea is important in order to carry on the history and spirituality of tea ceremonies and other aspects of Japanese tea culture.

Discovering New Possibilities for Tea

In addition to supporting research into the connection between tea and health, the World O-CHA (Tea) Festival will continue to bring tea into everyone's lives by contributing to the development of new tea-based products.

Increasing Worldwide Demand for Japanese Tea

By welcoming guests with a cup of tea and serving them with unique Shizuoka hospitality, the World O-CHA (Tea) Festival seeks to encourage the popularization of tea around the world and increase the number of people who consider drinking Japanese tea to be "cool."