The event theme for the World Tea Festival 2019 is
"Connect through O-CHA(Tea)"
This theme incorporates the following five ideas.
Connect through our achievements
To pass on our achievements such as the global network cultivated over the six previous festivals to successors and further build upon them, we aim to expand the scope of exchange among the people and things involved in tea production, culture, and research to promote the application of our accumulated intellectual assets.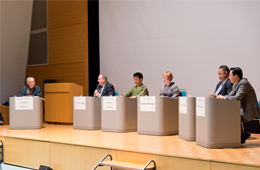 Connect Japanese Tea with the rest of the World
To respond to the attention green tea is receiving overseas and the changes in domestic consumption styles, we will make the most of the World Tea Festival and the assets of the "tea capital of Japan" to promote exports, present a wide variety of tea-drinking styles, and stimulate the market for tea and related products.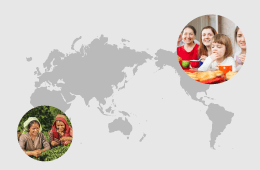 Connect the industry,
culture and the Way of Tea to the next generation
To encourage the inheritance of tea production, distribution, and consumption by future generations, we will pass down techniques and create attractive tea products and services that appeal to young people, while reexamining the history of the development the tea industry and attempting new challenges in preparation for the future.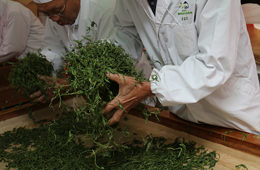 Connect hearts with Omotenashi(Hospitality)
We will make the most of the Fujinokuni Tea Museum, the Rugby World Cup, and the Shizuoka Destination Campaign to welcome foreign and domestic visitors to Shizuoka, so that they may experience the appeal of tea unique to the grand and beautiful "tea capital," Shizuoka.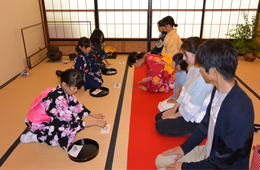 Tea as a symbol connecting our shared hope for peace
The World Tea Festival will be registered with the Tokyo Olympics and Paralympics cultural program, and a tea culture program will be created as a predecessor to the Olympic cultural program to refine high-quality, appealing experience programs in preparation for 2020.